Grad Parade for 2020 graduates
5/27/2020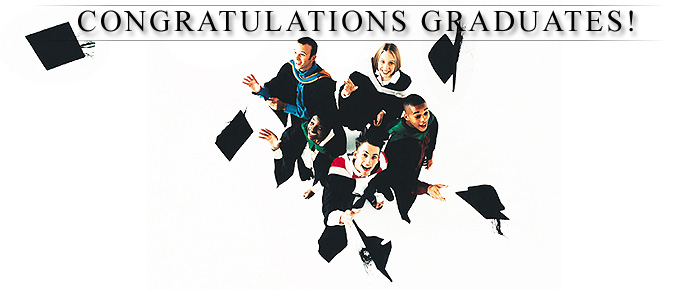 Congratulations Graduates!
High School and College Graduates – we hope you will participate in
the Grad Parade on June 4th at 7pm.
Everyone else- LET'S CELEBRATE
THESE GRADS!!!!

Graduates, please post on the Sequoia Farms Facebook page if you are participating and please
pass along to any other grads in Sequoia Farms who aren't on Facebook.
More details and parade route will follow!
We encourage you and
your family to decorate your car. If you would like to order car
banners, Mrs. Elson has arranged a discounted price locally. Orders must be in before this Friday, May 29.
Order a vinyl banner for your graduate's car in the parade (sample
below)! Size: 24" x 18" with grommets for hanging. Cost: $9/ per banner
(get a set of two for each side of the car for $18)
Interested? Call or e-mail Collin Dunn at:
The UPS Store
14383 Newbrook Drive, Suite 300 (near Chipotle in the Wegmans shopping center)
Phone: 703-378-4000
Email: store7111@theupsstore.com
This is a Publication of Sequoia Farms